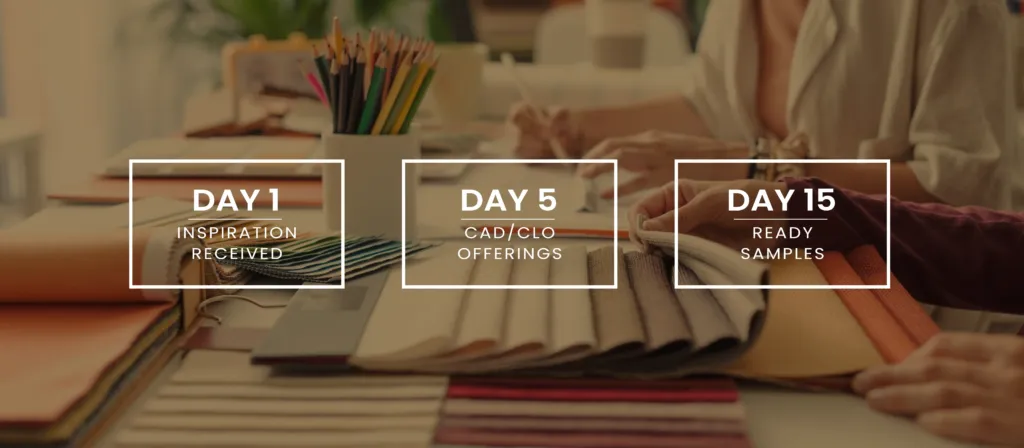 At the forefront of our operations, we have an impassioned and business-savvy design team, consisting of 15 designers with a flair for creativity and an eye for detail. We understand that staying up-to-date with the latest trends is paramount, and therefore, we dedicate ourselves to thorough research of all the major fashion shows on a regular basis.
Our design team is highly prolific, generating a staggering 100 new prints and 200 fresh designs each month. This impressive output reflects our unwavering commitment to innovation and diversity. We believe that every design should tell a unique story and captivate its audience, and we strive to achieve this in every creation.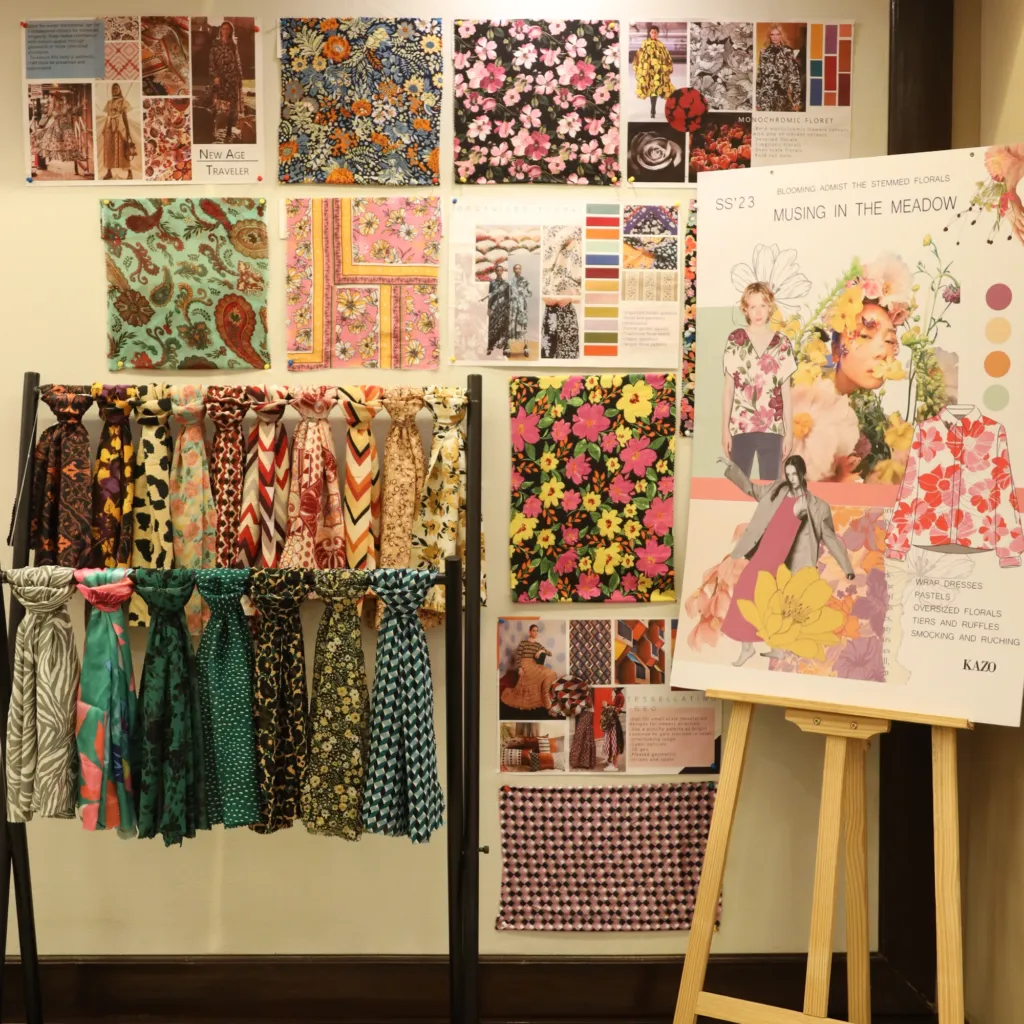 To further expand our creative horizons and infuse a distinctive perspective into our designs, we collaborate with distinguished design studios in Milan and New York. These collaborations bring together the best of international fashion expertise, enabling us to create designs that seamlessly blend global trends with our own unique touch.
In our pursuit of excellence, we have embraced cutting-edge technology, integrating advanced Clo-3D software into our operations. This innovative software expedites design and fitting approval changes, allowing us to optimize our processes and deliver exceptional results to our clients in a timely manner.
Ultimately, our mission is to deliver unparalleled design solutions that cater to our clients' unique demands while upholding the highest standards of quality and aesthetics. We believe that our strong design approach sets us apart, ensuring that every garment we produce is a testament to our passion, creativity, and unwavering dedication to exceeding our clients' expectations.
In our relentless pursuit of innovation and excellence, we emphasize a lot on the transformative power of digitization. By harnessing the capabilities of advanced technologies such as CLO 3D software and QAPP software, we have propelled our design and production processes to new heights of efficiency and precision.
CLO 3D has revolutionized the way we design, develop, and produce garments. We create accurate 3D virtual prototypes, which has significantly reduced the time and cost associated with traditional sample development and fitting approvals. Through virtual fittings, we ensure precise garment measurements, fit and draping, eliminating the need for physical samples and alterations. This not only saves valuable time but also minimizes material wastage, making our operations more sustainable.
CLO 3D has also allowed us to respond swiftly to client feedback and market demands. With the ability to make real-time design modifications and visualize the end result, we can offer our clients a more interactive and personalized experience. This level of flexibility and agility ensures that we meet and exceed our clients' expectations, delivering high-quality garments that are both on-trend and precisely tailored.
On the other hand, QAPP software has revolutionized our manufacturing units by streamlining processes and enhancing overall efficiency and productivity. It gives us real-time accurate data of production, monitor production across multiple sites, including factors such as duration, materials, and employee involvement and even helps in maintaining high product quality by enabling us to monitor defects and address issues promptly.